Welcome to Our Company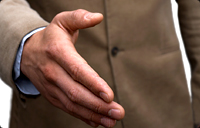 Welcome to Acumen Techie, a trusted global software development company that promises to deliver a full spectrum of software consulting and development services to clients across the globe.
Acumen Techie mission is to be instrumental in making our customers' businesses stronger by providing rich technology competencies, domain expertise, and passion for quality of our software professionals. The corporate vision is to be a one-stop software partner for our global clients while maintaining an open-minded, dynamic, and customer-centric approach to delivering cutting-edge solutions.
Read More
Professional Services
Acumen Techie services cover the full development and implementation cycle making it a one-stop software services company:
Business process analysis and consulting
Software architecture design
Development
Deployment
Application integration & Legacy system redesign
Maintenance & Support
You can rely on Acumen Techie transparent project management, mature quality control methodologies, and extensive hands-on experience in software engineering to build high-performance products when on a tight schedule.